Consona CRM & Onyx CRM Software Review
Onyx CRM Independent System Review
By Jerry Vanderkooi
Onyx supports more than 1,500 middle market and enterprise customers in about 50 countries. While Onyx is largely known for its on premise horizontal customer relationship management software suite, it also provides vertical market editions for the financial services, healthcare, call center, high-tech, professional services and government or public sector industries. The company's historical target market has been the Fortune 2000 or the Global 5000, however, under the relatively new Consona brand the CRM system is being refocused more to the middle market. Key Onyx customers include Amway Corporation, Mellon Financial Corporation, The Regence Group, Riggs Bank and State Street Corporation.
Onyx History
Based in Kirkland, Washington, Onyx was founded in 1994 by former Microsoft employees, released in first product named EnCompass in 1995, went public in 1999 and after failing to advance in the public markets was acquired by Made2Manage (M2M Holdings) in 2006. After its seventh acquisition, M2M later changed its corporate name to Consona in 2007. Onyx combined with another Consona acquisition, Knova's Service Resolution Management, and Million Handshakes, forms the basis of "Consona CRM". The complimentary KNOVA v7.X software solution uses a knowledge management and search functionality to allow for an intelligent and configurable customer experience. The system provides impressive user forums, self-service, field service, knowledge desk, and guided selling aids. Million Handshakes is a marketing automation and customer dialog solution from technology partner Million Handshakes.
Onyx Technology
Onyx technology was originally born from the Visual Basic (fat client), client/server era, however, over the years has slowly but steadily evolved to a thinner client, (although not a zero footprint), .NET based and SOA (service oriented architecture). The product technology remains Microsoft-centric, the XML web services and multiple-tier, component-based architecture provide significant scalability for enterprise customers and the design tools support custom business rules and workflow to accommodate challenging business process cycles.
Onyx takes a unique building block approach to delivering integrated CRM software modules. Unlike traditional CRM software solutions that deliver line of business software modules based on the needs of specific departments (e.g. sales force automation (SFA), marketing automation, customer service and support), Onyx CRM includes just three process oriented applications, each spanning a diverse range of divisions, tasks, and functions. These three individually-purchased software modules – customer management, process management, and performance management – are intended to integrate disparate and sometimes disjointed activities across sales, marketing, service, and call centers and in the end enable faster and more reliable execution of customer-facing business processes.
Onyx Strengths and Weaknesses
The Onyx CRM Customer Management module resembles an online employee-based portal used for all company staff, a partner information portal for sales and marketing staff, and a customer information portal for marketing and customer support teams. Sales and support users can leverage wireless and mobile capabilities and marketing professionals can use advanced email features as part of their campaigns. The Onyx CRM Process Management component permits business process workflow configuration and a designer tool to fairly easily script, implement, and test business rules for customer-facing activities. The Onyx CRM Performance Management module provides impressive scorecarding, reporting, analytical analysis, using OLAP (online analytical processing) cubes and configurable dashboards.
Key competitive features on the Onyx CRM application include the following:
Onyx does a good job at delivering a consolidated customer 360 degree view. Onyx Employee Portal v6.0 offers a flexible, extensible and scalable data architecture and ability to control the user interface presentation and workflow design to create a unique and highly relevant user experience.

The easy to read user-interface (UI) provides all key customer information in a single location for ease of use and knowledge of all customer touches and activities.

Strong and seamless calendar and task list integration with Outlook boosts user productivity.

Good use of real-time and analytical information via flexible reports, routine dashboards and online analysis layered on top of data warehouses.

Customer touch points and activities are easily integrated across the multiple channels of internet, email, telephone or person-to-person dialogue.

Custom business rule and scripting capabilities allow customers to automate simple to relatively complex business processes.

A fairly intuitive and flexible software customization tool permits customers to tailor the system for their businesses. Onyx provides a tools suite that permits customers multiple methods to configure, modify and manage the user interface and business processes without the need for source code programming. This allows the user company to alter the system as needed to accommodate varying business processes, escalations, routing, alerts, notifications, or UI without extended software development.

The ability to easily build logical and intelligent business process rules and workflow processes through configuration and designer tools.

The system administration platform tools (SQL Generation) make upgrades easier and provide greater extensibility.
The least impressive component in the Onyx CRM portfolio is the marketing function. Marketing campaign management, event management, distribution tracking and campaign analysis have been weaknesses of Onyx for a very long time. Marketing capabilities also do not support campaign types such as nurture campaigns, drip campaigns or persistence campaigns. Onyx has also failed to make entry into the Software as a Service (SaaS) CRM industry, which will likely negatively impact the company's growth as it seeks to increase focus on a middle market which shows a high propensity to acquire hosted CRM software systems.
Forrester Onyx Software Review Comments
Forrester analyst William Band, offers his own generally favorable assessment of the Onyx CRM software system. According to Band in a comment, "The Onyx CRM solution has been in the market for a decade and was one of the first enterprise CRM solutions to adopt a flexible, three-tier architecture, with tight alignment to Microsoft technologies. The company was taken private by the better-capitalized M2M Holdings in August 2006 — which will help allay buyer concerns about the long-term viability of the product and company. The product's strongest functional areas are in sales and customer service. But it lacks deep functionality in many areas, including marketing, field service, customer data management, eCommerce, and partner channel management. Onyx is best suited for buyers who want a flexible CRM solution — with business process management (BPM) capabilities — that leverages Microsoft infrastructure technologies."
About Consona Corporation
Consona (formerly Made2Manage Systems) delivers integrated enterprise business software systems for small and midsized assemble-to-order (ATO), make-to-order (MTO), make-to-stock (MTS), engineer-to-order (ETO), and mixed mode discrete manufacturers. The company is headquartered in Indianapolis, Indiana and employs about 200 staff in the US, Canada, Israel and the UK.
The company was founded in 1986, purchased by Battery Ventures for about $30M and then taken private. Consona serves a range of industries including electronics, furniture and fixtures, fabricated metal products, industrial and commercial machinery and equipment, computer and office equipment, packaging machinery, farm machinery, transportation products, rubber and plastics, and measuring instruments. The company best serves the business processes of manufacturers with revenues of $50 million or less. The combined (acquired) companies serve more than 4,500 customers worldwide and across a variety of industries, including manufacturing, distribution, financial services, healthcare, high tech, and local government.

Consona operates three enterprise software divisions consisting of Consona CRM, Consona ERP (derived from the Intuitive ERP and Made2Manage ERP for discrete manufacturers and the the SupplyWorks supply chain system) and Consona Industry Solutions. Consona is today jointly owned by Battery Ventures and Thoma Cressey Equity Partners.
Consona CRM has repackaged Onyx Adaptive CRM Version 6.0 with KNOVA v7.1, and Million Handshakes v4.5 as their customer relationship management (CRM) software solution, internally labeled and branded as 'total customer management' (TCM).
| | |
| --- | --- |
| | Jerry will be publishing the Oracle Siebel CRM software system review in the next release. |

Consona CRM / Onyx CRM

450 East 96th Street, Suite 300
Indianapolis, IN 46240
Telephone: (317) 249-1200
Email: info@consona.com
Web: www.consona.com or www.onyx.com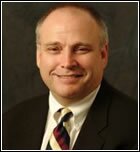 Jeff Tognoni, CEO
Jeff Tognoni has been CEO & president of Consona since August 2003. Prior to joining the company, Tognoni was entrepreneur-in-residence for venture capital firm Battery Ventures. He joined the Battery software investment team in October 2002 and maintained a focus on exploring new opportunities in the software application business. With more than 23 years of full time experience, Tognoni has held CEO positions at such companies as Millennium Dynamics and iKnowledge.
Tognoni began his professional career in business development, sales and marketing with Wismer Associates—now a part of SunGard Data Systems and Dunn & Bradstreet Software (DBS). In the late 1980s and early 1990s, Tognoni helped build the CASE software division of Texas Instruments (TI) before it was sold to Sterling Software in 1997. At Texas Instruments, he rose through sales, services and international executive positions to become general manager of the enterprise business unit.
Tognoni holds an undergraduate degree in geological engineering from the University of Arizona and an MBA in international finance from the Thunderbird American Graduate School of International Management.


Consona CRM & Onyx CRM Sites