CRM Software & Community Comments
Share your comments
Your comments, suggestions, constructive criticisms and questions are welcome.
Your input is appreciated and will contribute to the collective knowledge and information sharing throughout this site. We recognize that the many are smarter than the few and a significant portion of this website's content was created or expanded upon by community readers and participants.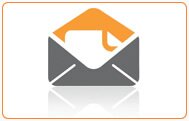 Please direct questions to stephenmills[at]crmforecast.com.

Please direct CRM subject matter content to chaoli[at]crmforecast.com.

Please direct website matters to webmaster[at]crmforecast.com.

All other comments and enquiries can be directed to iandriskel[at]crmforecast.com.
Thank you in advance for your contributions.


CRM 2.0
Now that CRM has finally become an industry accepted and universally understood term that goes well beyond media hype, software claims and vendor self serving definitions, the most forward thinking industry pundits have begun to introduce the next evolution of CRM, referred to as CRM 2.0. Similar to CRM, there is no consensus for a single CRM 2.0 definition, however, a generally accepted view suggests that CRM 2.0 has evolved as an extension of web 2.0 and social media and facilitates strategic collaboration with prospects and customers through the use of culture, technology and information technology tools in order to generate value for all parties and grow the relationships. CRM 2.0 has clearly elevated the CRM industry from a business to business (BTB) relationship to finally recognize and include the business to consumer (BTC) relationship.