CRM Community Contributions
Share Your Experience and Insight
Clearly the knowledge of groups exceeds the knowledge of individuals and when each individual participant contributes, the group benefits.
We encourage any website reader with first hand CRM strategy, process or software experience to contribute to CRM Forecast. While any type of editorial content that provides advice, insight or lessons learned for CRM buyers, users or practitioners is appreciated, some of the more common and highly read content types include the following:
Illustrations or recommendations of CRM strategy, business processes and best practices.
Advice and insight related to CRM software evaluations, negotiations and procurement.
First hand experience in CRM software design, implementation, customization and user training
CRM software reviews (note that we appreciate candid and unbiased reviews that provide legitimate insight to CRM buyers)
CRM trends, market research and supportable forecasts (note that trends and research should reference support sources)
CRM vendor news and industry merger and acquisition (M&A) activity (note vendor press releases and announcements are generally not considered new worthy)
Content should follow reasonable editorial practices and be relevant to the Customer Relationship Management software industry. If desired, any contributed content which is published may be attributed to the author with or without their contact information.

Please direct any editorial content to chaoli[at]crmforecast.com.
Thank you in advance for your contributions.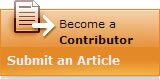 CRM 2.0
Now that CRM (Customer Relationship Management) has become a universally accepted industry phrase beyond just media hype, software claims and vendor self serving definitions, the more forward thinking CRM practitioners and pundits have introduced the next evolution of CRM, referred to as CRM 2.0.
There is not a single definition or clear consensus which defines CRM 2.0, however, a generally accepted view suggests that CRM 2.0 has evolved from the origins of social media and web 2.0 and further contributes to the strategic collaboration with prospects and customers through the use of culture, technology and information technology tools in order to generate value for all parties and grow mutual relationships. CRM 2.0 has clearly advanced the CRM software industry from a business to business (BTB) relationship to finally recognize and include the business to consumer (BTC) relationship.