CRM Software Industry
CRM Industry Evolution
Plagued by excessively long implementations, expensive customization, complex system integration, budget over-runs, extended period ROI calculations and an implementation failure rate which continues to hover the 50 percent range, the CRM software industry became a business story scapegoat and stalled from 2000 through the end of 2001.
However, despite the CRM software industry stall following the turn of the century, the introduction of two new disruptive industry technologies (software as a service and open source) and a fiercely competitive landscape dominated by the largest CRM software companies in the world combined to satisfy a market resurgence. The Customer Relationship Management (CRM) software industry is alive and growing with increased sales and market penetration, significant new investment, successful initial public offerings (IPOs) and increasing merger and acquisition (M&A) activity.
SaaS CRM Adoption
The turn of the century saw the introduction of both open source CRM software solutions and software as a service (SaaS) CRM software systems. While CRM open source systems have been very slow to gain business systems credibility and have failed to penetrate beyond the small business market, CRM SaaS systems, also called on-demand or hosted software, have thrived and exceeded all market predictions. Salesforce.com initiated a gorilla marketing campaign and became the poster child of CRM SaaS software. Start-ups such as NetSuite, SalesNet and Aplicor followed with the delivery of impressive CRM solutions and quickly captured significant market share.
Most interestingly during this CRM revival was the inaction of the traditional CRM software solution manufacturers. The top CRM market share leaders SAP and Oracle, as well as CRM industry newbie Microsoft, viewed the SaaS opportunity as a competitive threat to their locally installed on-premise systems. Instead of diversifying, accommodating or capitalizing on this unmistakable industry revitalization and market renewal, the industry heavyweights chose to rebuke the market, chastise the new delivery model and inject FUD (fear, uncertainty and doubt) in the minds of buyers. Their industry criticism did nothing to slow the SaaS CRM growth and their short sightedness gave way to market adoption and market share penetration by a few software start-ups that had previously never been heard of. SaaS became the highest growth portion of the entire CRM software industry and smaller but more market driven firms such as Salesforce.com, NetSuite, Salesnet and Aplicor acquired major footholds in an industry previously untouchable.
While analyst growth projections remain mixed when it comes to the actual market size figures, all of the credible analyst firms are consistent is forecasting continued growth. Stamford, Conn. based Gartner Inc. predicts the SaaS market will grow from $6.3 billion in 2006 to $19.3 billion by 2011. Cambridge, Mass. based Forrester Research predicts that the small and midsize business (SMB) market, companies with 1,000 or fewer employees, will account for 38% of total CRM spending by 2010 and reach $4.2 billion.
The next growth catalysts being introduced to the CRM solution industry include ancillary software applications such as Partner Relationship Management (PRM), additional connectivity solutions such as wireless, the introduction of industry specific or vertical market business systems, development platforms such as Salesforce.com's Apex programming language, a trend by several hosted systems from multi-tenant hosting to isolated tenant (private database) hosting and the natural evolution from standalone CRM to company wide Enterprise Resource Planning (ERP) systems.
CRM Market Forecast
According to IDC, the CRM application market place grew 7.5% and reached $9.76 billion in 2006. For 2007, Stamford, Conn. based Gartner Inc. forecast worldwide customer relationship management (CRM) software revenue to exceed $7.4 billion, up 14 percent from $6.5 billion in 2006. The boost in CRM software revenue growth is across CRM software segments with the highest growth coming from on-demand or software as a service (SaaS) CRM systems.
SaaS systems accounted for 12 percent of total CRM software revenue in 2006. This segment is expected to grow to 14 percent in 2007, more than double the rate of the total CRM software market, and represent more than $1 billion in CRM software revenue.
According to Sharon Mertz, research director at Gartner, "The sustained performance of major on-demand solutions providers is driving the growth in the SaaS segment ... As businesses refresh existing sales force automation systems to align with their renewed drive for business and revenue growth, we expect this to push sales software to become the largest CRM subsegment by 2011."
The global CRM software industry will continue steady growth through 2008, however growth will likely slow shortly thereafter due to the downstream impact of economic conditions. The market is forecast to grow to approximately $11.4 billion in total software revenue by the end of 2011. For reference, Gartner defines total software revenue as that generated from new software licenses, updates, upgrades, subscriptions and hosting, technical support, and maintenance. Professional services, consulting fees, training, hardware and network revenue are not included in total software revenue figures.
Gartner's Mertz goes on to say, "In late 2008 and 2009, forward momentum will return to the market as buying decisions become clearer and customers undertake platform migrations to service-oriented architectures ... Increasing demand for analytics, marketing automation and a focus on SaaS solutions will also drive growth during this time. Buyer application selection will continue to focus on areas showing rapid return on investment in all CRM subsegments."
With the exception of the enterprise market for on-premise software which is dominated by SAP and Oracle, the remaining CRM software industry is again fragmented - and this puts the CRM software buyer back in a position of choosing among several credible alternatives. There are several impressive solutions available from reliable vendors and each vendor is forced to provide powerful and focused CRM business software systems at a competitive price and coupled with strong customer support in order to survive.

Influence The World

Analyst firm Gartner projects worldwide customer relationship management (CRM) software revenue to exceed $8.9 billion in 2008, achieving a 14.2% increase from 2007 revenue of $7.8 billion. The CRM software market is positioned for continued growth through 2012 when revenue is forecast to reach $13.3 billion.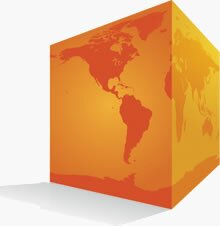 Gartner research also shows that North America is the largest total market for CRM software revenue and accounted for $4.3 billion revenue in 2007 and is projected to grow to $7.6 billion in 2012. Europe is forecasted to continue its steady rise from $2.6 billion in 2007 to $3.9 billion in 2012. However, the largest CRM spending increase will come from the Asia Pacific market where revenue is forecast to grow from $410 million in 2007 to $840 million in 2012. Emerging markets such as Latin America, Eastern Europe and the Middle East and Africa (MEA) will continue to realize upward trends in CRM spending, particularly in specific industries.
SAAS (software-as-a-service) subscription-based CRM sales were the single biggest growth item and took an estimated 14 percent of the market in 2007, representing more than $1 billion in revenues, according to Gartner.
Open-source CRM continues to disappoint and is not yet making inroads. Gartner claims that market share for open source CRM offerings will remain below 1 percent through 2008.


Leading CRM Analyst Firms