Open Source CRM Software FAQs
The below FAQs include answers to questions we've received from website visitors.
In 1997, Bruce Perens, a prominent Linux operating system developer, and contributor to .NET open source software, authored a document concerning the distribution and development of the Debian Linux distribution. He later removed references to Debian and created what is now known as The Open Source Definition. This widely accepted definition began with a three part premise that open source distributors must make the source code freely available, the open source software must be distributed without royalty and all subsequent derivative works must also be released as open source. Since the original release, the Open Source Definition has been annotated several times.

Many believe that the open source movement spawn from the Free Software Movement created in 1983 by Richard Stallman who believed that the distribution of software should be unfettered of proprietary code restrictions. The Free Software rules are memorialized in the GNU General Public License (GPL).

What are the advantages of open source?
The most common reason acquirers look to open source software is the presumed 'free' price. Open source CRM and other systems can be downloaded, installed and operated free of software licensing charge. This ease of access has been particularly helpful for developers and programmers who have more talent than budget. While open source software is really not free, the absence of direct licensing fees can keep costs low and contribute to higher ROI for several types of solutions.

What are the disadvantages of open source?
The most common arguments against open source include:

The software is free 'like a puppy'. Many studies have indicated that open source maintenance costs may exceed commercial code acquisition costs or when considering the additional labor involved with open source solutions the total cost of ownership (TCO) is higher than comparable commercial products. While one can download an open source system without charge, the installation, training, operation and support can ultimately exceed the majority of commercial software products.

Complex IT management. The open source mantra has been 'release early and often' which means IT managers incur frequent updates and patches and must therefore craft carefully supported policies about how and when to apply constant releases. When multiple disparate open source solutions exist, the IT manager soon finds that with the do it yourself approach, costs for maintenance and the in house resources to track, test and apply patches and updates may equal or exceed the cost of commercial software.

An inherit liability with the freedom to customize and tinker with open source software is that you're then on your own and vulnerable to everything from hard-to-repair crashes, security issues and a corporate lifetime of maintenance.

Support sources can be difficult to come by. The days of unpredictable support by volunteer communities have been expanded upon with heavyweights such as HP, IBM, Sun and Red Hat. With support being institutionalized, the price of support has increased.

Product advances are much slower than commercial software. There is a belief that open source business applications are much slower to add new features and features which require larger development efforts. Linux's history of trailing Windows in supporting new technologies such as USB ports is a typical example in this area.

No guarantee open source stays open. Open source products are not necessarily open forever. For example, SourceForce, an open source collaboration product, went from being open source to closed source.

The legal ramifications are unclear. The plethora of different open source licenses combined with the vast community of virtual participants who contribute to the software impose too much risk for many corporations.

How pervasive is open source in the CRM industry?
While there is no shortage of open source CRM software products, market adoption and demonstrated ROI have been mixed at best. Open source CRM solutions have begun to penetrate the small and midsize business (SMB) market, however, have not been embraced by the midsize or enterprise markets. In terms of looking at the larger open source industry as a whole, different categories of open source are showing different levels of evolution:

Highest acceptance: server operating systems (Linux, FreeBSD), web databases (MySQL) and development tools (Eclipse, Hibernate and Struts)
Mature: web servers (JBoss, Geronimo), security solutions (Snort, Nessus) and collaboration (Drupal and Zope)
Growing: Directory services (OpenLDAP) and content management systems (Alfresco and OpenCMS)
Stagnant: Process management (OpenFlow), desktop tools (OpenOffice) and business software systems

How do companies make money with open source?
Companies are free to sell open source products, however, according to the Open Source Definition, they cannot prevent their buying customer from reselling the product as well. Typical open source business models include the following:

Premium support provider. Providing support services around free products is the most common model, however, is a difficult business model as customer switching is easy (and frequent), barriers to entry or low, users may ultimately bring the support function in house and customers favor larger more established vendors over smaller start-ups.
Two version provider. In this business model, companies create two versions of their product - one that's open source and another more advanced version that includes proprietary add-ons which must be purchased. This is a common model with open source CRM systems such as SugarCRM. Unfortunately, this model provides the developer ample motivation to make the open source product inferior to the proprietary product. It's not atypical that the open source product may be considered the trial version for the proprietary solution. Some have likened this model to a bait and switch tactic.
The Buy Off model. In this model made popular by the MySQL database, providers offer a proprietary license for their open source software to permit users to modify and redistribute the software, without the requirement of making the code changes available to the public. This model is most popular in the OEM industry.
The Aggregation model. Companies consolidate multiple open source products into integrated units which are easier to consume. While convenience for the customer, downsides to the business model include low barriers to entry, difficult brand recognition and lack of product influence due to lack of ownership.

The Origin of Open Source

Despite some competing claims, the history of open source began in 1984 when the concept of free software began as a political idea promoted by Richard Stallman.
Stallman later created the Free Software Foundation and its GNU project and defined a set of software rights for users under the premise that users are entitled to more freedom.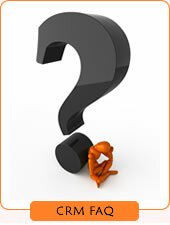 The current open source movement is a philosophy, a software development method and an economic business model. The Open Source Definition as a bill of rights is largely an entitlement which permits users to leverage source code in order to make and distribute copies of software programs.